A progressive B-School with many innovative features. Dr. Reddy tries to expose the students to a wide range of experiences.
DR. MATHEW MONIPALLY
Professor, IIM Ahmedabad

Thank you for the opportunity to interact with your students , an interaction which was fully of energy and interesting and at times challenging questions … something which reflects the engagement of the students which is what we all appreciate in our students .
Gautam Rajkhowa
Progamme Lead MBA, Newman University

Dhruva is very special institution to me,because not only did i really learnt to teach here but i think the kind of students we have and the kind of campus that we have so amazingig is like a little bit of paradise out side of Hyderabad.I am always greatful to dhruva and alaways going to be special place for me.
Lekha Sishta
IIM-B,VP - HR & Talent Management at SumTotal Systems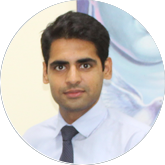 An absolutely wonderful institute created by a visionary and a humanist.
Pramod Reddy
Advocate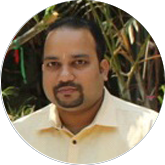 Sprawling campus and serene environment; Dhruva places a lot of importance on Indian values which are important for business management.
Pradeep Kundur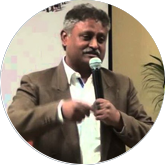 If I took rebirth I would join this college.
V V S Prasad Raju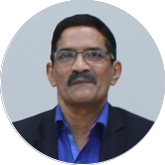 At Dhruva I see a wonderful campus with classrooms that are conducive to interactive teaching.
Dr. Ram Subramanian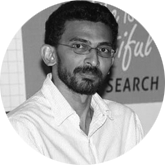 I feel at home whenever I come to Dhruva. I can see it is the same feeling for the students here.
Sekhar Kammula
Tollywood Film Director

Dhruva is one of the cleanest places in education. I admire the dedication of Dr. Pratap Reddy and the staff to make Dhruva a prestigious institution.
S.B. Anumola
President, Indus Foundation

Siva Prasad. Amineni, RightHorizons Sir, Greetings for the day! Thanks for all the kind words/blessings... I'm overwhelmed,blessed,accountablefor this mailer...., "Every visit/ interaction is a learning" thus you are the treasure of knowledge ..., i've written in the visitor's dairy . Your dreams ,guts,emotions,discipline, passion sparks your character. "Even 1000 miles starts with a single step"this would perfectly suits you. I love travelling with the people. We travel with many... we ignore,cherish & recollect few. But i feel every relationship is divine and every person we meet is God's Grace. I'm happy that i've treasure bank with High Net Worth Role Models like you. Wish a longterm Relationship with you.
Siva Prasad
Amineni Branch Manager RightHorizons