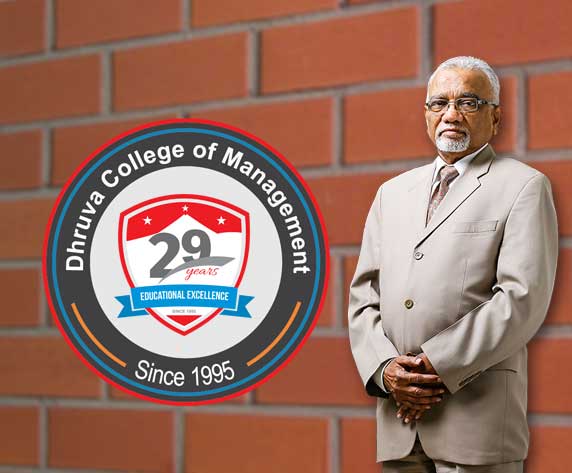 Dr. S. Pratap Reddy, Chairman, B.E., M.B.A., Ph.D
Dr Pratap Reddy rose from a humble, rural background to become a great teacher in management at Jawaharlal Nehru Technological University at Hyderabad. Starting his career there as a lecturer, he progressed on his career as a professor eventually adorning "Board of Management Studies of the University" as its chairman.
During his stint as a teacher spanning over 30 years at the university, he relentlessly tried to emulate Dr S Radhakrishnan-a teacher turned 1st Citizen of India who is known for his scholarship so much so that "as the only Indian who never anglicised Sanskrit and never sanskritised English".
Dr. Reddy known for his unalloyed love for his students always did his best to inspire many a young mind with passion to excel both in their both career and life pursuits. His urge to innovate and bring in paradigm shift in "teaching-learning process of management discipline" and to make MBA accessible and affordable to students at the "bottom of the pyramid" he transformed himself in to an 'Edupreneur'. Thus he took voluntary retirement in spite of being tipped for the top post of vice-chancellorship to tread the path less traveled and founded Dhruva College of Management-India's first not-for-profit B-School founded by a management professor.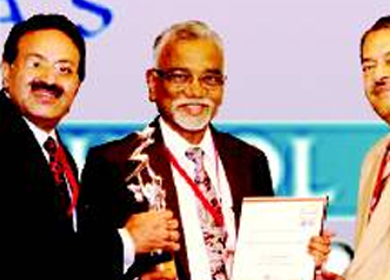 Dhruva College of Management offers a two year full time PGDM approved by AICTE, Ministry of HRD, Government of India. Dr Pratap Reddy, a pioneer and visionary in his own way, founded the college on the core principles "diligence, dignity, dhyana and dharma", by now known as the 4Ds of Dhruva philosophy. Further, the avowed motto of the institution is 'B-School that does no business with business education'.
This is in total contrast to the phenomenon of complete commoditization and commercialization of management education in India. The self-contained college campus is located amidst 800 acre green forest in the suburbs of Hyderabad-the most happening city of India.
Over the last nineteen years, Dhruva has made a formidable presence in the comity of management academia across the country. Acclaimed as the best emerging B-school in Asia by CMO ASIA with Wall Street Journal as media partner, it co-produces management graduates suitable for a rapidly evolving and highly competitive global business climate. Case in point is that it is the first in whole of the south India to introduce "Business Analytics" as an elective that prompted a CEO to visit the college and assure 100% placements.
Dhruva built an invaluable base of intellectual capital in the form of faculty, publications and consulting. Its refereed journal named 'Vidwat-Indian Journal of Management', now into its 14th edition made a mark among management academia and industry. Dhruva has established "AHIMSA-Axis Hyderabad Indian Management Systems Academy", a forum to proactively pursue leadership development anchored to ethics and ancient Indian ethos.
Realising that today's MBAs need to develop people skills apart from technical and functional skills to make them employable, Dr. Reddy spearheaded massive effort at Dhruva to sensitise the students' "right hemisphere of the brain". This is showing a ray of hope swaying Dhruvans away from materialistic pursuits -like corruption, high handedness, unethicality, flamboyant and snobbish life style. On the contrary, they're getting imbibed with people relationship and humane skills. Today, Dhruvans are more sought after not only for their functional expertise but soft and amiable nature.
Dr. Pratap Reddy is undoubtedly a role model being known for his incomparable teaching prowess and parental approach since he embarked on his teaching career 44 years ago.
Dr. Reddy's avowed philosophy is to turn every possibility inside out and the entire world upside down to help evolve students from rural areas and disadvantaged sections of society into global leader-managers grounded in "Intellectual humility and ethical profundity". Dr Reddy's ambition down the line is to offer quality business education free to deserving and qualified aspirants.
Dr. Reddy won the following awards:
Dhruva – Ranked 25th in "Beyond IIMs" Top 50 B-Schools in India, 2014 by Higher Education Review
Awarded "Visionary in Management Education"-MTC Global, June 2011.
Dhruva-India's only B-school to win "Award for Educational Excellence"-Indus Foundation-USA, Sept 2012.
Dhruva-Among the Top 10 innovative B-Schools in India-AIMS, Aug 2010.
Dhruva-"Asia's Best Emerging B-School"-CMO Asia with Wall Street Journal as media partner, Nov 2009.
Dr Pratap Reddy with his enviable and incomparable service to the cause of management education in general and 24/7 mentorship to thousands of his students across the globe is sure worthy of the coveted award of India's top 10 thinkers.